Hey guys, I'm back on the live stream this WED, 11/18 for a whole set of CLASSIC MOTOWN SONGS.
I'll be going back to my FACEBOOK MUSIC PAGE this week, so NO YOUTUBE LIVE or from my personal FB page. I will, however, be posting the videos to YOUTUBE after the live stream. Sorry for any confusion or inconvenience, but it will better moving forward to stream from my FB Music Page. Thanks for understanding.
LOOKING FORWARD TO THIS WEEK. SEE YOU WEDNESDAY!
7pm PST HERE: http://www.facebook.com/joeleckelsmusic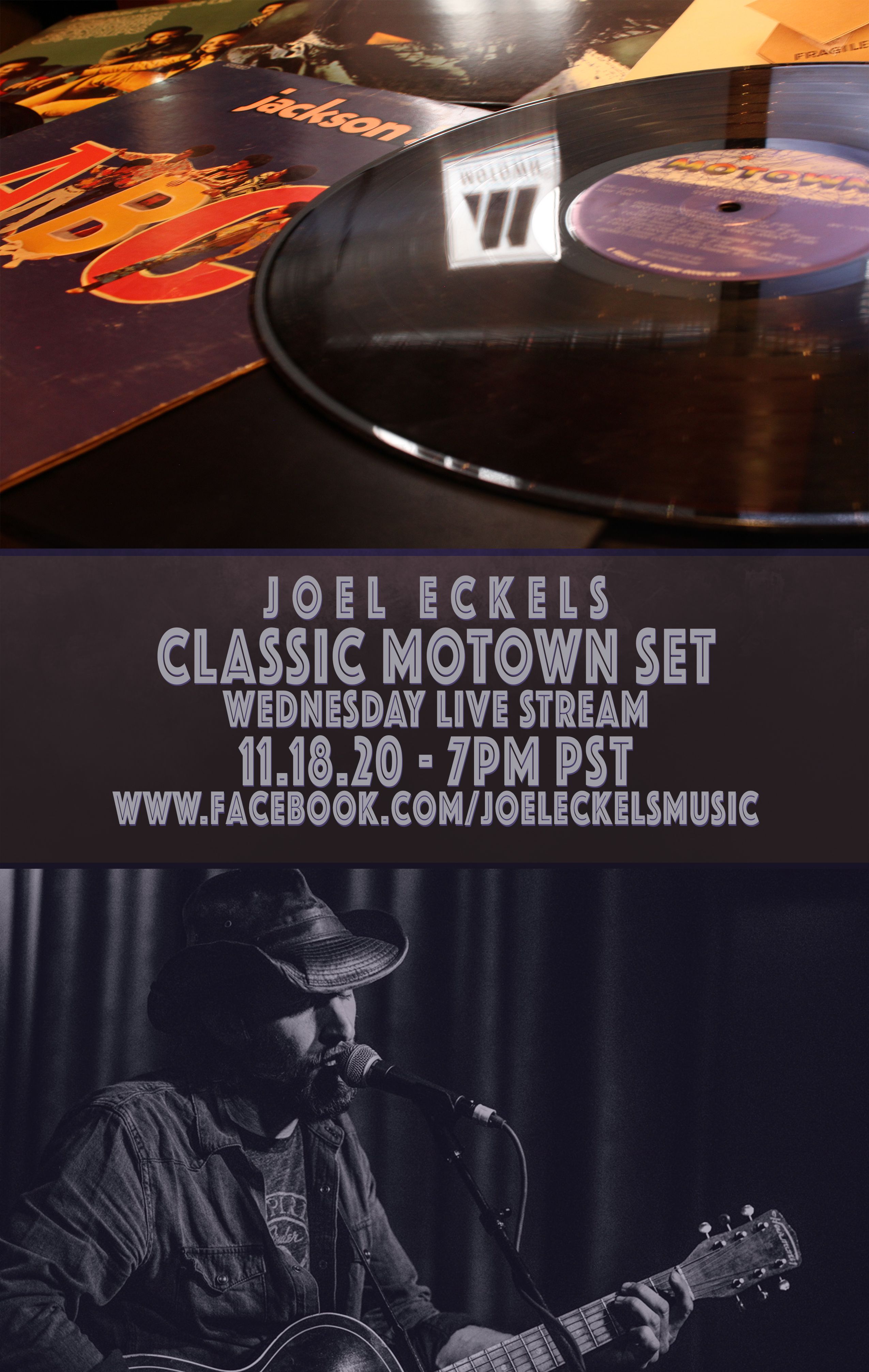 FOLLOW ME EVERYWHERE: