NO WEDNESDAY LIVE STREAM THIS WEEK!! 
instead... 
2 SHOWS TOMORROW 
---
THURSDAY 3/25/21 
2pm (pacific) - TOMES & TUNES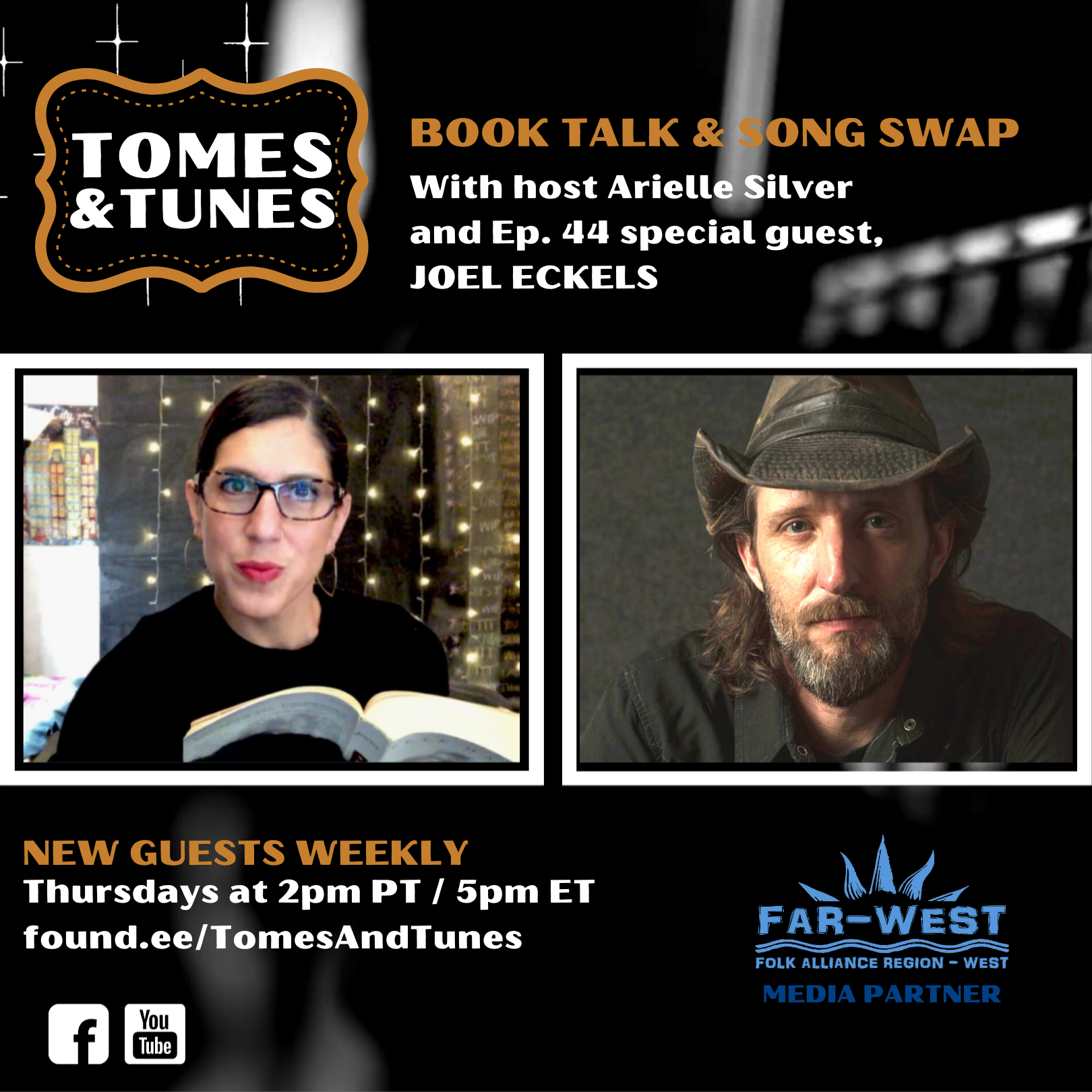 Tune in at 2pm pst for the weekly series, TOMES & TUNES sponsored by the Far West Folk Alliance, where I'll be doing an interview and song swap with the host, Arielle Silver. 
Youtube: found.ee/TomesAndTunes 
Facebook: https://www.facebook.com/ariellesilvermusic/posts/194167545781214 
---
7pm (pacific) - JOEL ECKELS WEEKLY LIVE STREAM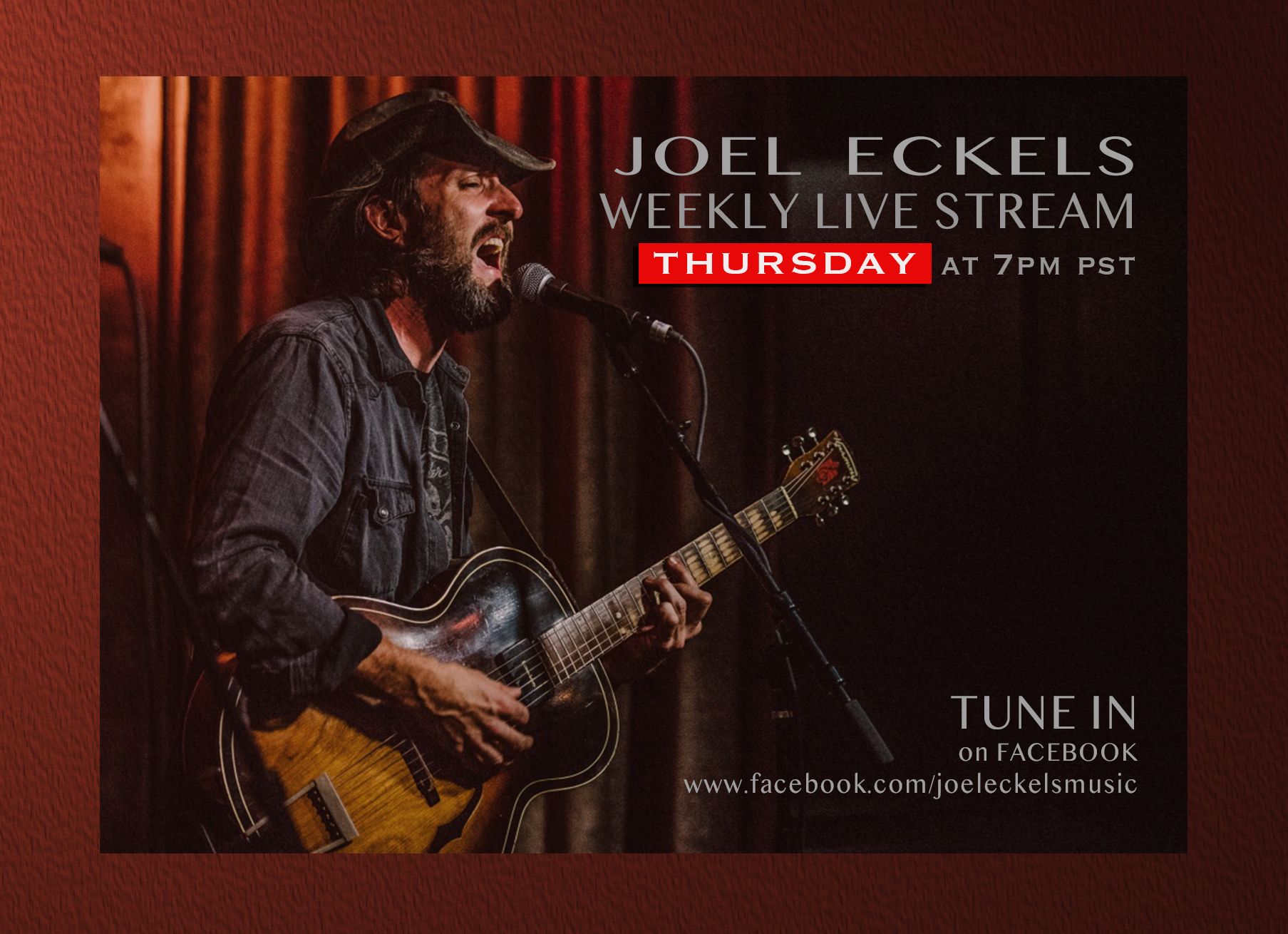 One day late, but not a dollar short! I'll be ready to rock you guys with a mixed set of favorites. 
JOEL ECKELS WEEKLY LIVE STREAM 
Thursday 3/25 - 7pm pst 
http://www.facebook.com/joeleckelsmusic 
or 
https://streamlink.to/Joeleckels 
---
COMING UP NEXT WEEK... 
WEDNESDAY, 3/31/21 - 7pm (pacific)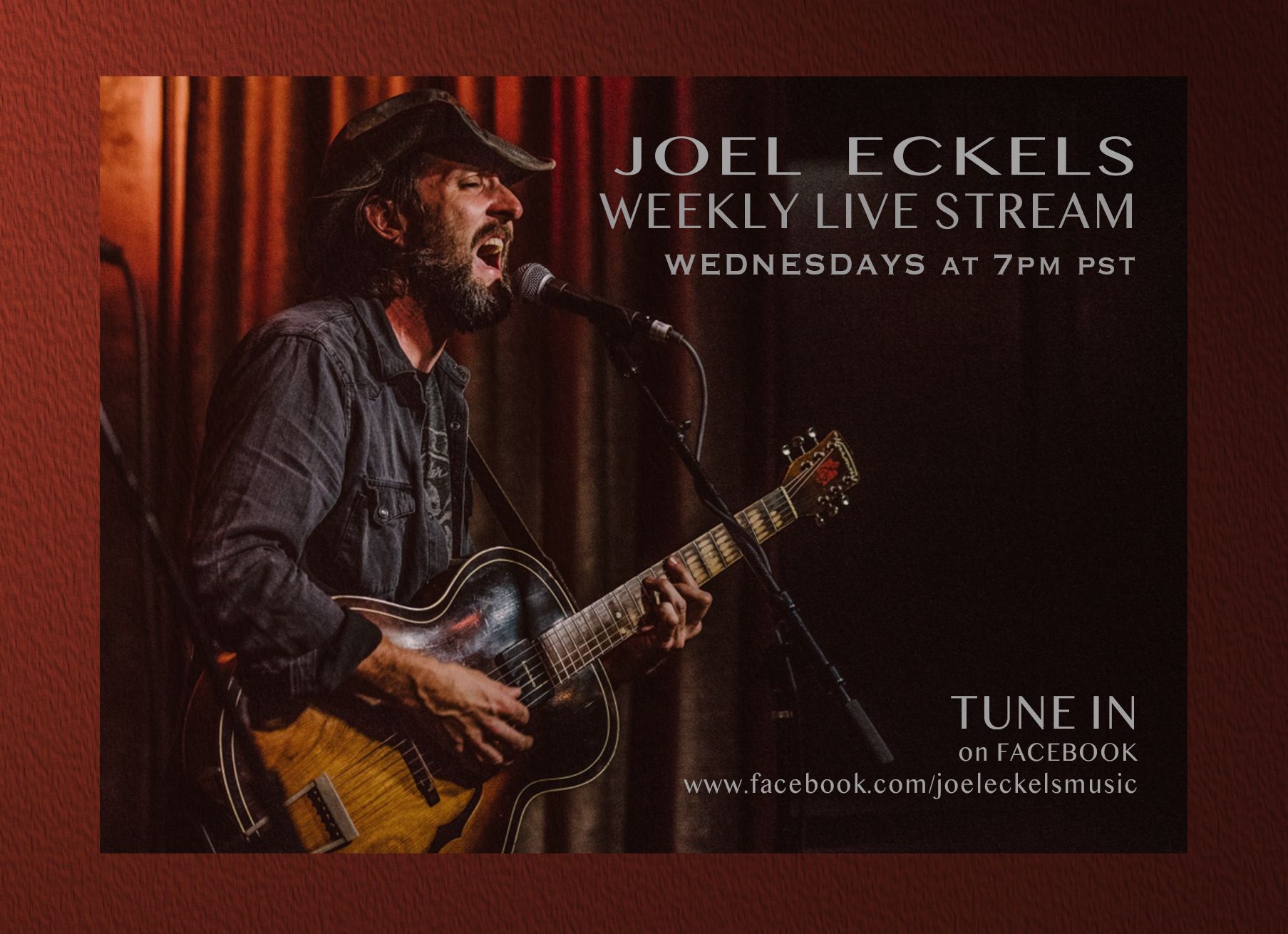 Back on the regular schedule next week! 
---
ROCKETSHIP RELEASE for FANS! 
FRIDAY 4/2/21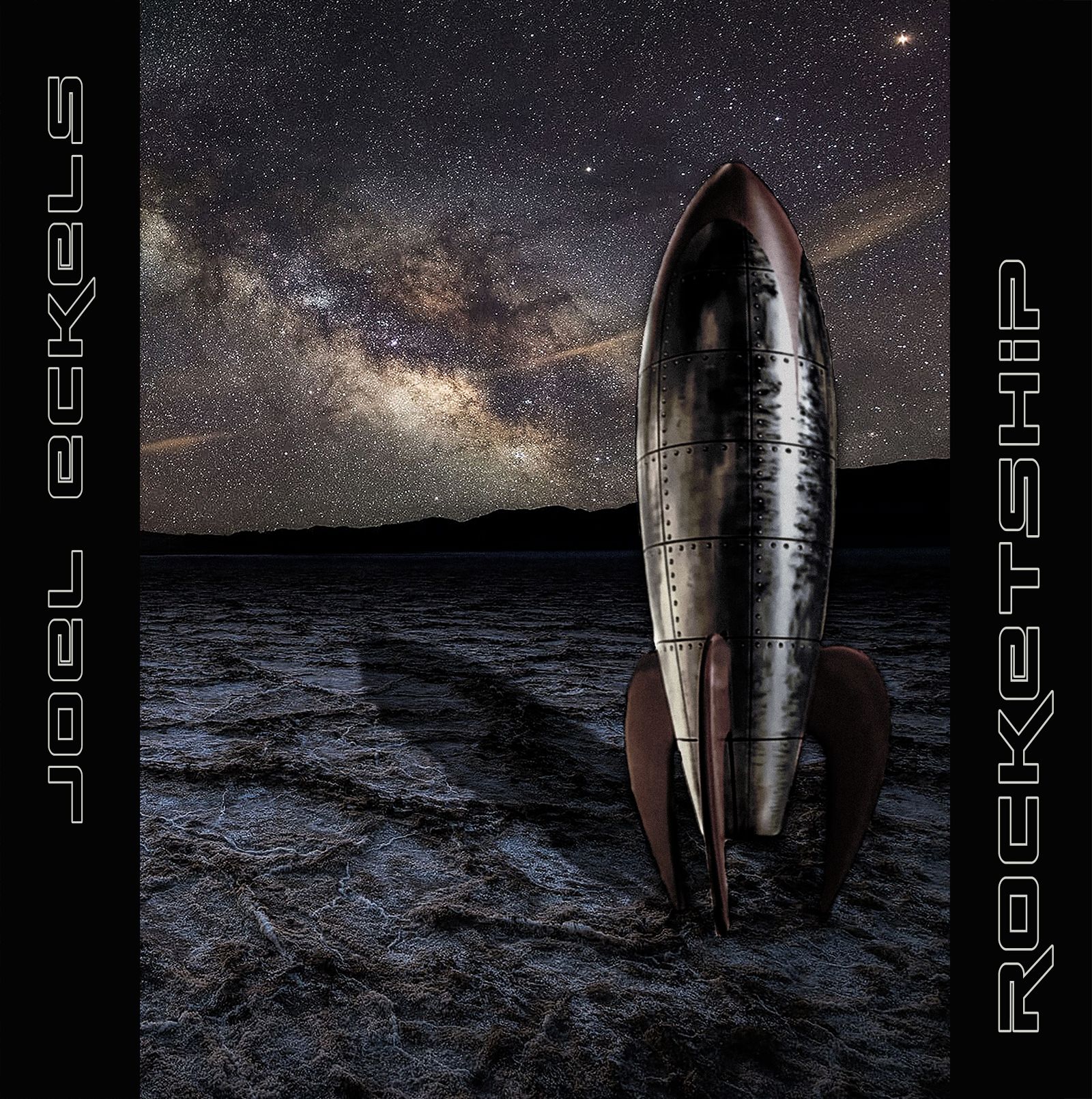 BANDCAMP FRIDAYS - exclusive fan release of ROCKETSHIP 
BANDCAMP has been doing a promotion on the first friday of every month to help out artists who are out of work by giving all of the music sales revenue to the artists. This is a great way, to show your support for your favorite independent artists. All of my music is available on Bandcamp and I'd love for you to have it. It means a lot. 
GO TO: https://joeleckels.bandcamp.com/ to check it out and be sure to come back on April 2nd for the exclusive release of Rocketship! 
Thank you for all of your support! 
-Joel