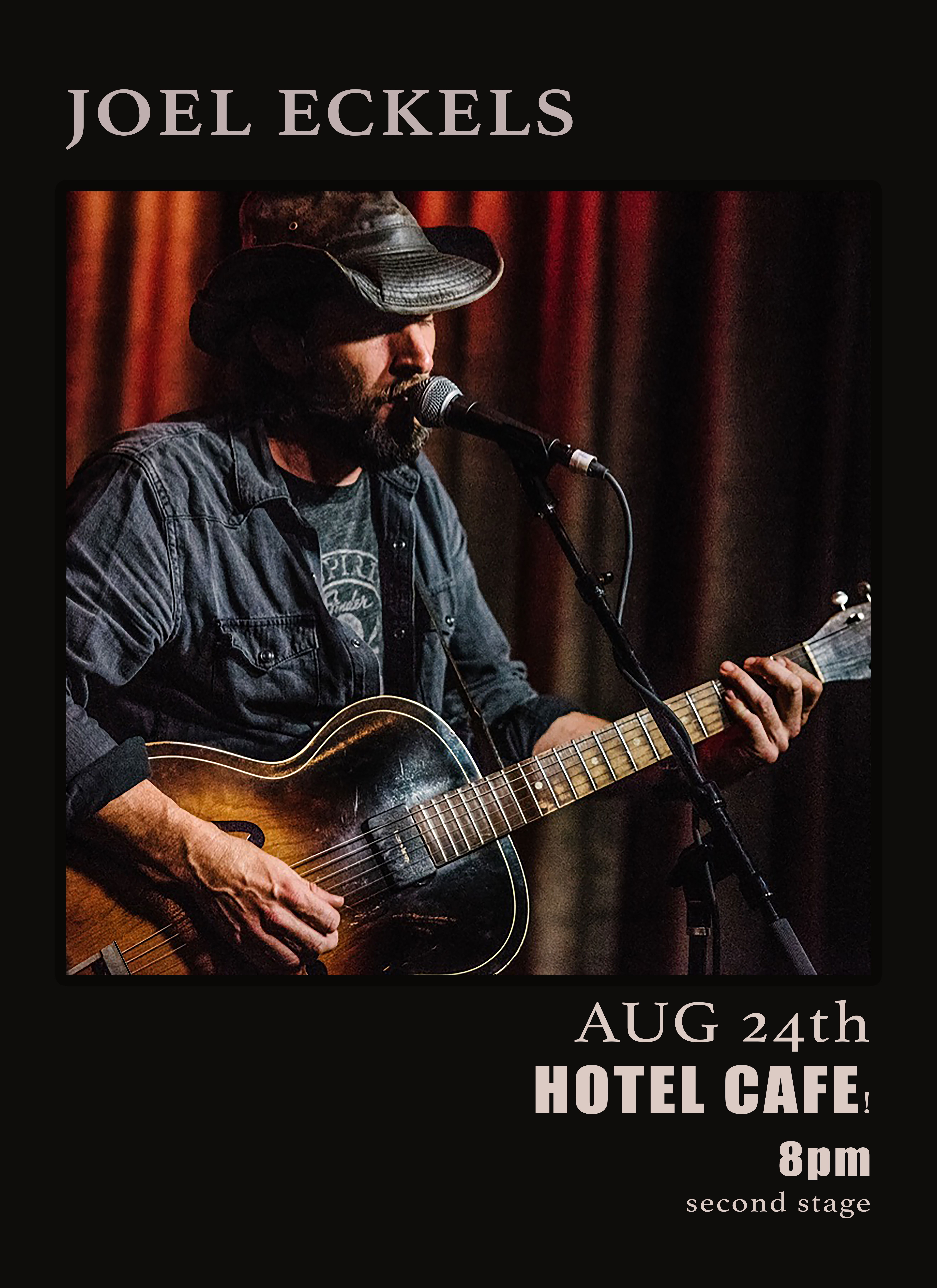 Tuesday, AUG 24th at The Hotel Cafe - 8pm pst 
This coming Tuesday night, I'll be playing a set of new songs that I've written over the past year and a half. This will be the last show until after Thanksgiving, so I'd love to see you there and share this music that will be featured on the new album I'm currently working on. 
This show will also be live streamed of those of you who are out of town or unable to be there in person. Stay tuned for details. 
-Joel